Textile automatic patrol suction cleaning fan belt installation
Views:3 Author:Site Editor Publish Time: 2019-10-07 Origin:Site
Textile automatic patrol suction cleaning fan belt installation
The suction cleaner can be used with various types of rovings, spun yarns, windings, doublings, double twisting, air spinning, weaving, etc., which need to be blown and cleaned, and reciprocating the parts of the textile machinery. It can remove flying flowers and inhibit the accumulation of dust, reduce the broken ends and yarn defects caused by the attachment of flying flowers, improve the quality of products, can replace the automatic automatic tour to do the cleaning work, reduce the cleaning workload of workers and increase the parking machine It is the ideal equipment to improve and optimize the production environment and improve production efficiency.
The textile automatic patrol suction cleaning fan is driven by the friction between the dragon belt and the dragon belt pulley, so the wear of the dragon belt is serious, and it is often replaced once in one year, but its installation is troublesome. Explain the installation method in detail in the form of illustrations.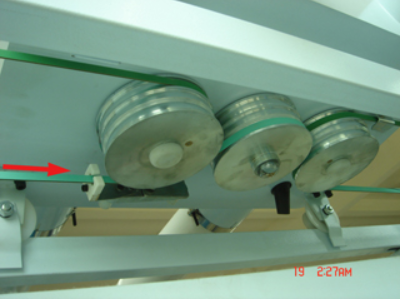 The textile automatic patrol suction cleaning fan belt must first install the highest side (one dragon belt on the right side of the figure above), first put the dragon belt inside the safety hook, and then go from the first wheel to the second wheel. Finally, go to the front of the third wheel, the dragon must be stuck on the top of the wheel of the dragon wheel.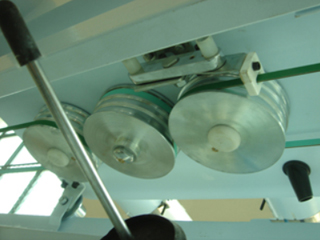 The overall diagram of the textile automatic patrol suction cleaning fan belt is as follows, pay attention to the motor steering, and the belt joint.